Golf is an extremely exciting sport. Golf is like a boring, stretched-out game for many people, but fans and betting lovers know the real deal. Betting on golf events can be the best decision you ever make. The sport is full of twists and turns, yearly events, and nerve-wracking happenings, leaving room for bettors to strategize their bets and increase winning chances.
The PGA Golf Tour is considered the best golf event every year. These tournaments are nothing like your local, regular golf events. PGA only has professional, world-class players on the OWGR ranking. However, many other professional golf events provide lucrative opportunities to online bettors for profit maximization.
2022 is being considered as the comeback year for sports events. After a two-year pandemic hiatus, many tournaments are returning to the ground and screens this year. This provides online bettors an amazing chance to get back to their online betting activities in full swing.
In this detailed blog, we have talked about the major professional golf events of 2022. These tournaments are all set to take place in the coming months. Therefore, now's the perfect time to create your betting plan, schedule, and strategy.
1. The Masters
The Masters is undeniably the most popular, coveted, and anticipated golf event. This tournament brings the best golf players head-to-head in thrilling matches. The Masters is a part of four golf championships suite, along with the following tournaments:
The US Open
The PGA Championships
The Open Championship.
In the Masters, top players participate from across the world. Some of them are those who're active contenders in Japan, Europe, as well as the PGA tours.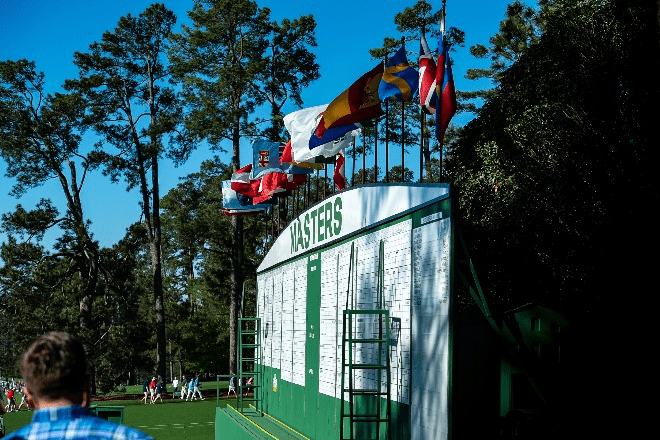 The Masters was first held back in 1934. Ever since its inception, the golf event has maintained its popularity, worth, and value. The event is held annually at the Augusta National Golf Club in Georgia. This event is also considered the main event in the entire range of PGA golf tournaments.
In 2022, the Masters is scheduled to start on 7th April 2022. The event will be held at the same coveted venue. Prize money for the winner has also increased from the previous years, holding at 11.5 million USD for 2022. Hideki Matsuyama is the current champion who bagged the golf championship title in 2021. Predictions suggest that in 2022, the players with the highest odds of winning include Jon Rahm.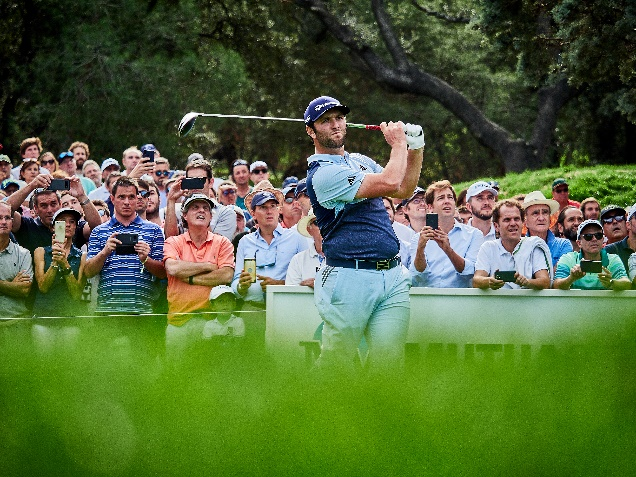 If you're thrilled after reading about the Masters, we recommend you to access a credible golf betting site through Betting Sites Ranking. There, you can learn more odds and predictions about the Masters and start betting right away!
2. The US Open
The US Open is the second most popular golf event of the year. It's also part of the PGA and the European golf events and will be held on 13th June 2022.
US Open is another amazing golf event posing many opportunities for online sports bettors. Some of the most noteworthy golf players who will participate in the US Open 2022 include Jordan Spieth, Justin Thomas, Jon Rahm, Dustin Johnson, and Tony Finau.
These players are undeniably the best that the US Open will offer in 2022. The event is played at different venues and consists of the standard 72-hole, 4 rounds, and 18-hole course.
3. Australian PGA Championship
The next professional gold event that we want to mention is the Australian PGA Championship. Known for exciting matches and twists, this golf event is surely a not-to-miss event for online sports bettors.
Like the US Open, the Australian PGA Championship also consists of a 72-hole, 4 rounds, and 18 holes course. In the past few years, the event was majorly held at the Royal Melbourne Golf Club and Royal Sydney Golf Club. Up until 2014, the Australian PGA Championship was a part of the OneAsia golf tours, but now, it has to be co-authorized with the European golf tours. The Australian PGA Championship faced a lapse of two-year. In 2019, Adam Scott was the winner.
Have a favorite player this season who you think will win the title? Head over to a golf betting site and start betting now!
4. AT&T Pebble Beach National Pro-Am
Pebble Beach is surely one of the most mesmerizing venues for a golf event. The AT&T National Pro-Am is yearly held alongside the beautiful view of Pebble Beach, making it one of the most famous golf events every year. The Spyglass Hill and Monterey Peninsula shore make a picture-perfect sight, adding to the excitement.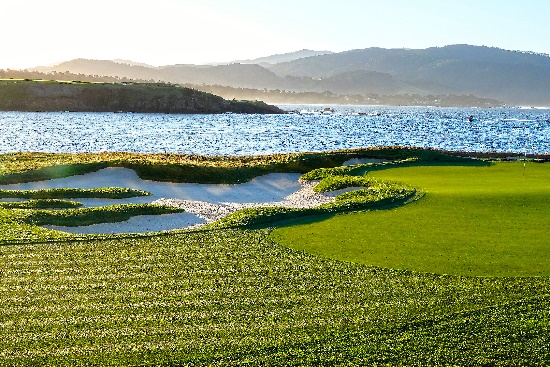 The AT&T golf event is an internationally recognized PGA event. The main players in the 2022 event are T.Hoge, Spieth, Hossler, and Merritt. Bettors have countless opportunities to make bets on their favorite players. All you need to do is to pick a reliable betting site such as Vbet, Bet365, or William Hill to start golf betting today!
5. LPGA
PGA Tours only has men's golf events. Therefore, the Ladies Professional Golf Association was launched in 1950. This association is globally recognized and responsible for scheduling and hosting women's professional golf tours and events.
The main event women's golf event of the year is the 73rd edition of the tour. It commenced on 20th January 2022 and will continue till 20th November 2022. This is a record-breaking schedule that LPGA has ever announced. The upcoming, highly anticipated events in this tour include:
Chevron Championship – April
S. Women's Open – June
KPMG Women's PGA Championship – June
Evian Championship – July
AIG Women's Open – August
CME Group Tour Championship – November
The top-notch female golf players who will be participating in different LPGA events include Rancho Mirage, Sei Young Kim, Nelly Korda, Inbee Park, Danielle Kang, and Mirim Lee.
Bet on your favorite female golfer or golf tour in 2022 via golf betting sites. Head over to Betting Sites Ranking to choose from the world's best betting sites and apps for sports betting.
6. US PGA Championship
The US PGA is the main event hosted by the Professional Golfers' Association. This championship is held on the weekend before Memorial Day. The Professional Golfers' Association of America schedules the event in May.
The event is also authorized as an official part of the PGA Tour, European Tour, and Japan Golf Tour.
7. RBC Heritage, Hilton Head, SC.
This golf tour is held right after the Masters. It's a great opportunity for beginner online bettors to take a low-key betting approach and unwind from the thrill during the Masters. The event is held at the Harbour Town Golf Links and consists of 54 holes at Palmetto Dunes and 36 at Sea Pines.
The RBC Heritage will be held on 11th April 2022, and the main players with winning odds include Dustin Johnson, Jim Furyk, and Webb Simpson, among many others. 
Professional Golf Events in 2022—Predictions   
In this section, we've gathered the main predictions for the golf tournaments that are yet to happen. Some of the most exciting ones are mentioned below:
Jon Rahm is an unarguable contender to win the Masters title in 2022
Brooks Koepka is another major golfer likely to bag the Masters' title
Matthew Wolff, after Jon Rahm has the highest odds for winning the Masters
Brooks Koepka is ranking high as a potential winner of the PGA Championship title. Other contenders include Patrick Cantlay and Talor Gooch
Jordan Spieth is a hot-favorite golf professional most likely to win the US Open title in 2022.
For the Open Championship, Patrick Cantlay and Guido Migliozzi are cutting very close in predictions
How to Bet on Golf Events?
Just like any other sport, golf is also considered a great avenue for online sports bettors. This game allows beginners as well as professional sports bettors to try their luck in the sports betting world.
However, before you start betting on golf games, you must learn about the types of golf bets and the best practices. In this section, we have explained the main golf betting strategies.
Spread Betting
Spread betting is the most common form of golf betting strategy. Online bettors place their bets on a player who is most likely to win a match. Spread betting requires a sound knowledge of odds and predictions to pick the right players against other birdies.
Outright Betting
In golf, outright betting is popular among novice sports bettors. It's the easiest form of betting that allows bettors to predict a likely winner and place a bet. The best online golf betting websites offer amazing and countless odds to maximize the success and profit generation for online punters.
Each-Way Betting
While outright betting is easier and fun, each-way bets step in as a safe alternative to ensure that by the end, a bettor wins a certain prize. In this type of golf bet, online sports bettors can divide their bet among the competitors in the same match. For example, you can place a 60% each-way bet on your favorite player and 40% on the competitor. As a result, you will end up winning a portion of the bet instead of losing the entire stake.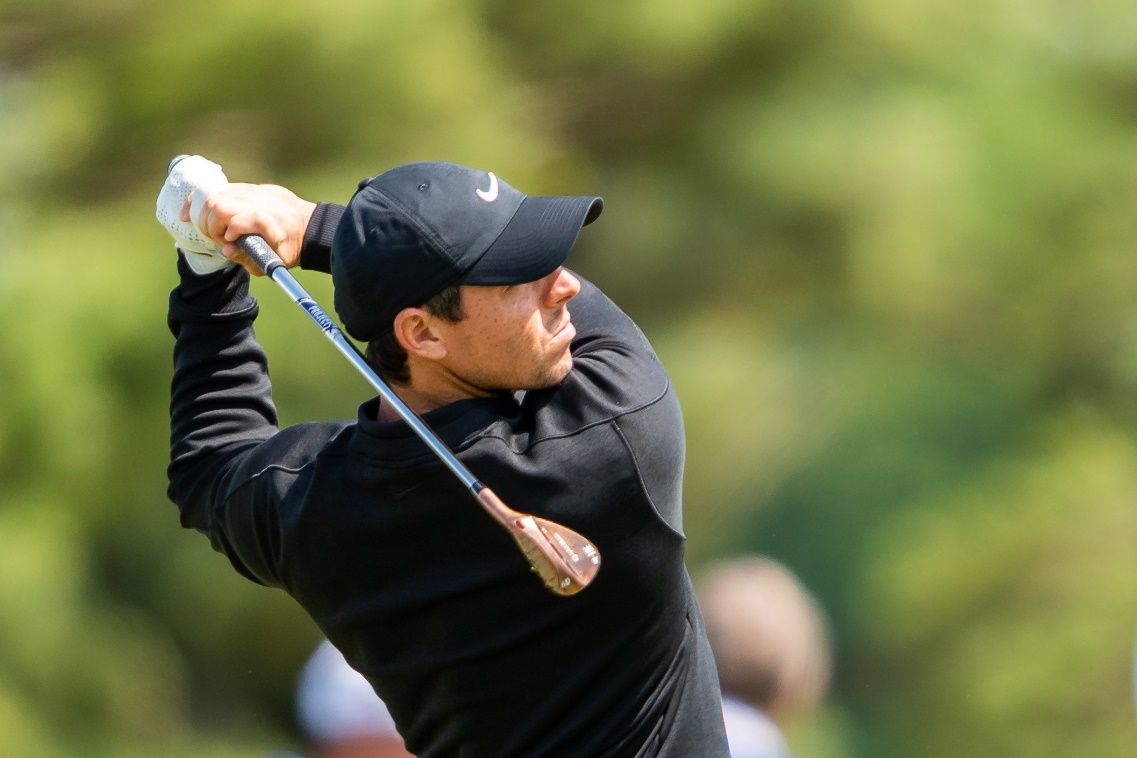 Round-Winner Betting
Since golf games include multiple rounds per tour, online sports bettors get a chance to place a bet on the players they think will win the entire round. In this bet, bettors can predict the winners, fly-starters, and profit margin based on a golfer's form, previous wins, and current odds.
Round-winner betting is more thrilling as you get to experience several ups and downs during a particular golf round.
In addition to the above-mentioned golf betting strategies, online sports bettors can also try out the following:
Head to head golf betting
3-ball golf betting
Hole by hole golf betting
Top nationality golf betting
Over and under golf betting
Matchup betting
Proposition and Place positioning bets, etc.
Regardless of the betting strategy that you decide to try, always keep track of the latest happening, updates, and tour schedules for the upcoming golf events. At Betting Sites Ranking, we maintain an informative blog section, which is updated on a regular basis. It can help you learn all about online betting, including cricket, football, soccer, horseracing betting, and more!
You can also brush your knowledge about crypto betting and e-sports betting on our website.
Where to Bet On Golf?
Choosing a reliable website that not only offers the best signup bonuses and promotions but also ensures online bettors' safety is very important. Through Betting Sites Ranking, you should check out the following sports betting sites to make rewarding golf bets:
How Can Betting Sites Ranking Help You?
Whether you're looking for precise data on the best gambling websites, live casinos, betting website rankings, reviews, or top daily bets, Betting Sites Ranking is your one-stop spot.
The website will help you explore the world of online sports betting and discover the best online wagering sites from around the world.
With a team of international, multi-talented, skilled sports bettors, we generate the most educational and detailed resources for online bettors. Our website is full of instructions, tricks, rank cards, how-to guides, and facts on virtual sports bookmaking websites and mobile applications. Check out casino websites, top mobile betting sites, and more at Betting Sites Ranking today!