An accumulator is a single bet that involves 4 selections at least. However, a lot more than 4 selections are possible. But what separates accumulator bets from other types of bets? Well, in an accumulator bet, every selection should hold true for the bet to payout.
Many people love accumulators due to two main reasons. First, the combination of 4 or more different selections means a combination of every different odd is possible, which may lead to remarkable odds and wins that may be difficult to find on standard match betting. Second, the enthusiasm of having a stake in various games happening at the same time across the country. For example, over 40 matches may kick off together during the football season.
Thus, an accumulator bet may transform those lower league, run-of-the-mill contests into critical games as far as your winnings are concerned.
How do they work?
Multiples (or accumulator) comprises at least two events combined into a single bet. While the number of events can be any, bookmakers set a limit – both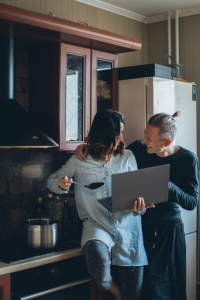 on the final odds and on the number of bets (and, of course, the number of potential winnings). An accumulator with two events is known as a 'double' while 'treble' is the name for an accumulator having three events.
In these bets, the total accumulator is computed by multiplying the odds of every event that you have included in it. For instance, if you chose events with odds 1.70 and 2.00 in the double, then 3.40 will be the final odds. Let's look at a more complicated example now. So, you're combining 4 matches of England Premier League by selecting the following events:
A draw between Everton – Aston Villa for 3.20
Tottenham's win for 2.10
Manchester United's win for 1.50
Chelsea's win for 1.60
Now, we multiple all the odds:
3.20*2.10*1.50*1.60 = 16.12
Here, 16.12 is the final accumulator odds. Not too bad, right?
Betting Sites Ranking compares, ranks, and reviews some of the best Cameroon betting sites
Betting Sites Ranking compares and reviews the best online betting hubs. Browse through our listings and select a bookmaker that suits you best – we're your ultimate source to the world's best betting sites.