Having won only 9 out of their 21 matches, FC Barcelona is probably having the worst footballing season of their history. Even though the team has looked like a shell of what it used to be during the Guardiola era for a long time, things went from bad to worse when the club could not keep the best player in the world, Lionel Messi.
This resulted from their poor financial management, which meant that they couldn't afford the world's best player anymore and had to let him go to the French giants, Paris Saint-German. Things took a turn for the worst when the club decided to sack Roland Koeman, the head coach, as the team looked at their absolute worst. He was quickly replaced by Xavi, a former Barcelona player and legend.
Even though this replacement looked promising for Barca supporters, Xavi could not keep his side from getting eliminated from the Champions League's group stages. The last time that happened was almost two decades.
To make matters worse, the Catalonian club was also knocked out of the Copa Del Rey by Atletico Bilbao, who also managed to score a last-minute stunner against the league leaders, the mighty Real Madrid. However, the club's management is trying to fix the damage and was very active this winter transfer window.
They were able to sign Adama Traore from Wolves FC, with an option to make him a permanent Barcelona player.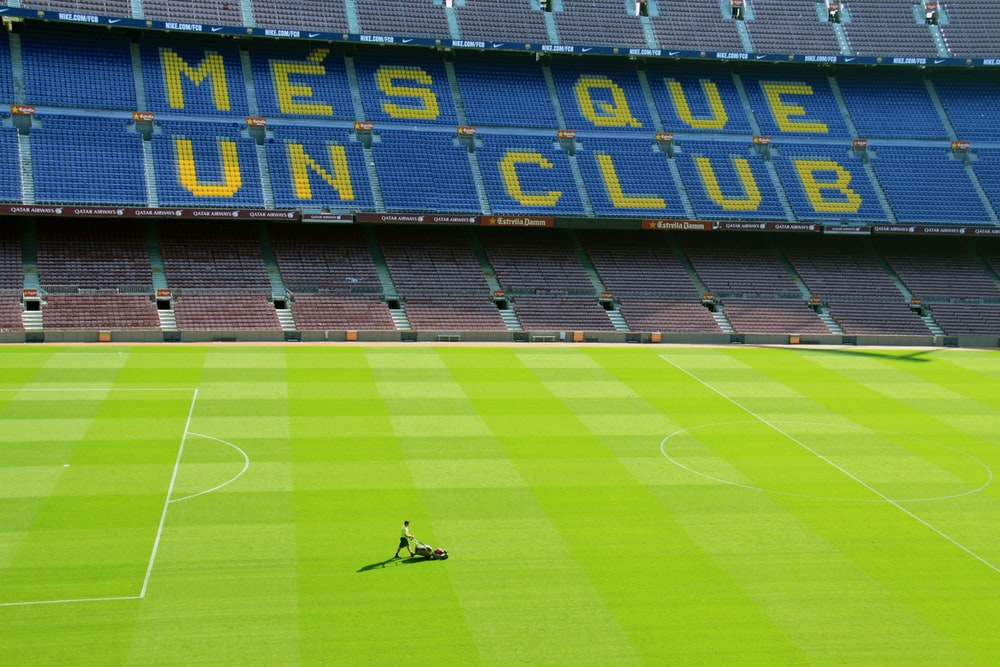 What Does This New Signing Mean?
The signing of Traore can prove to be quite important as Ousmane Dembele's future at the club isn't clear. The team is trying to finish the 2021/22 season with a strong record. Traore and Dembele both have a lot in common regarding attacking. They both have a lot of speed and play very quickly. On the other hand, both have been criticized for not being clinical in front of the goal.
Traore, like Barca's other new player, Ferran Torres, is a member of the Spanish football team. He also has the additional benefit of having shared the locker room with many recent Barca players.
One More Fight Left?
With more than three months to go before the season comes to an end, FC Barcelona will be looking to end the season on a high note. They are currently placed 5th in the table and are well in reach to be in the top four to make it to next season's Champion League round. Another alternative to reach the Champions League is by winning the Europa League.
However, that is easier said than done as the likes of Borussia Dortmund will also be aiming for that same goal. With important games and points up for grabs, Barcelona fans still have a lot to look forward to and can make even make money by betting on these games.
Betting Sites Ranking is a website that Barca supporters can check out for the best betting websites for their matches. Our platform is filled with local betting sites, the best sports betting apps, Premier League odds, online betting apps, and a lot more.
Check us out to learn more about what we can offer.