Betting on motor races has gained immense popularity over recent years. This is due to the excitement and adrenaline rush placing wagers on motorsports provides in comparison to other sports. And additionally, the ease with which bettors can place wagers on auto races through online websites has proven to be a major contributor to this popularity.
There are plenty of options to choose from for motorsports betting. With events being held regularly around the world with many different types of vehicles, bettors have a large array of options to choose from. From mopeds to jet skis and speed cars, there is no limit to what motorsports offer.
While there are many motorsports events available today that interest bettors from multiple countries, some events outshine the rest. That's why we have gathered these four motorsports events that are worth your attention, money, and time.
FORMULA 1
Whether you're a motorsports bettor or not, you must be familiar with Formula 1. This sport officially started in the 1950s and has gained incredible popularity ever since. With thousands of spectators flocking to Formula 1 events every year, it creates a thrilling atmosphere for fans and bettors alike.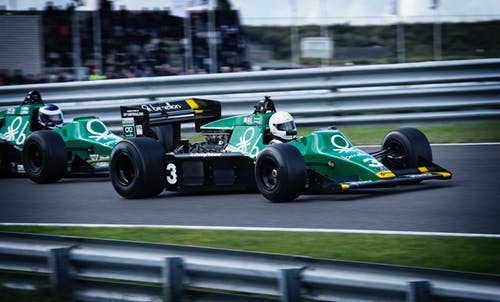 The events are broadcast to multiple countries through a satellite that allows bettors to enjoy the event live and place bets. While some tracks are specifically built for F1 races, the remaining races take place on public roads. And since motorsport is gaining so much popularity, many countries are building their F1-specific tracks. For example, last year, Vietnam planned to hold its first-ever F1 race, which was unfortunately suspended due to the pandemic.
While other motorsports mainly attract people interested in engines and cars, F1 attracts people from all walks of life. British driver, Lewis Hamilton, has been the recent Formula 1 winner. His exceptional skills have tied him with Michael Schumacher, the legendary F1 driver who has won multiple World Drivers' Championship titles. Both of these drivers have won over seven prestigious trophies on multiple occasions.
Recent Formula 1 World Champions
2019: Lewis Hamilton
2018: Lewis Hamilton
2017:Lewis Hamilton
2016: Nico Rosberg
2015: Lewis Hamilton
NASCAR
Let's clear one thing once and for all: no motorsport's as famous as Formula 1. But if there's one motorsport event that Americans can get enough of, it's NASCAR. People who don't understand this sport might not truly understand why other people find NASCAR so entertaining.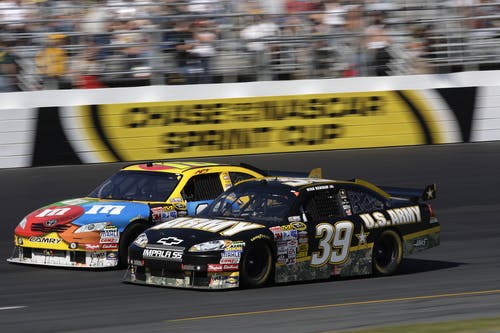 While some American sports, such as football or basketball, might be twisted, NASCAR is pretty straightforward. It's the same as any other motor racing sport where cars race to the finish line, and the first one to reach wins the game. Since this is one of the most favorite American motor racing sport, over 100,000 people show up at the tracks every week to watch the sport.
And what makes NASCAR interesting is that you don't just get a chance to bet on the main race itself; many qualifying sessions are gamblers' favorite, and they love making extra bucks by placing wagers on these and some other practicing sessions.
Recent NASCAR World Champions
2020: Chase Elliott
2019: Kyle Busch
2018: Joey Logano
2017: Martin Truex Jr.
2016: Jimmie Johnson
2015: Kyle Busch
MotoGP
If you're not a fan of motorbike racing, you might be wondering by drivers compete in such a mad game in the first place. But the truth is, If you race on a vehicle that hits 220 miles per hour, you have to be a thrill-lover to enjoy it in the first place.
MotoGP is packed with action, adrenaline, and some dangerous moments from the start to the end. While F1 is an incredible sport, it can sometimes be too boring and predictable now that Lewis dominates it almost every year.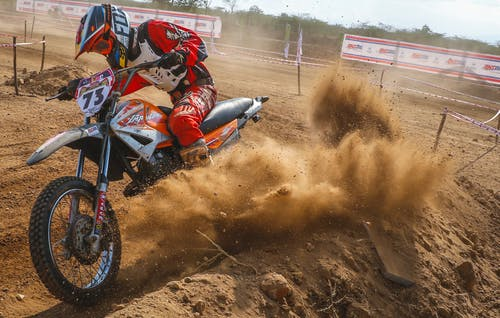 The reason gamblers love this motorsport is because it's impossible to be always right in this game. The number 1 contender can slip or even fall right before winning, while the last ranking person can pick up the pace and snatch the title. MotoGP is packed with fun and is quite dangerous since it can cause serious player injuries.
Bettors can bet on the main race, followed by the qualifying times and fastest lap. Meanwhile, other gamblers love predicting which rider will be the first to crash or face an injury during a specific race. As mentioned previously, MotoGP is extremely unpredictable motorsport that's filled with many different types of betting opportunities.
Recent MotoGP World Champions
2021: Fabio Quartararo
2020: Joan Mir
2019: Marc Marquez
2018: Marc Marquez
2017: Marc Marquez
2016: Marc Marquez
2015: Jorge Lorenzo
FIA WORLD RALLY CHAMPIONSHIP
Unlike the other motor sporting events mentioned previously, WRC is not a game that's popular in every country. It's safe to say that the popularity of this event is quite region-specific. This is why people in Finland follow this game religiously.
WRC is all about wild road paths and insanely fast rally cars competing to finish first. While the cars might seem similar to those that you spot on public roads, there's a beastly engine hidden beneath the bonnet. Motorsport's enthusiasts will be surprised to find some of the most powerful car engines in these cars.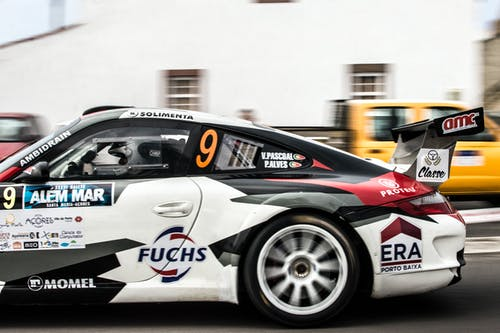 Since this motorsport consists of the wild pathway, the drivers have incredible reactions and guidance skills to help them find their way out of some of the most challenging courses. Some of these races take place in extreme weather conditions to spin the race. However, WRC drivers are trained to adapt to these uncertain conditions since, in week one, they could be driving in heavy snow, whereas in week two, they could be navigating their way through a piping hot desert.
The key to gamble on WRC is to understand the sport itself and know the drivers and their vehicles. Unlike other motorsports, the racers don't try to reach the finish line first. Instead, each car is timed, and the one that finishes the race in the fastest time wins the game. With so many motorsports events globally, there's none as exciting and fun-filled as WRC.
Recent WRC World Champions
2021: Sebastien Ogier
2020: Sebastien Ogier
2019: Ott Tanak
2018: Sebastien Ogier
2017: Sebastien Ogier
2016: Sebastien Ogier
2015: Sebastien Ogier
Now that you are aware of the top four motorsports events that excite bettors from all around the world, let's dive into discussing some of the most famous motor racing bets that gamblers love:
TO WIN RACE
The main idea of a race is to find a winner, where the "to win the race" wager comes in. it's a prevalent part of auto racing bets regardless of which event it is. While the concept is simple, the bettor places a wager on the driver they think will win the race, but you can never be certain. This is where the odds listed by betting sites come in handy.
When there is a plus or minus sign next to a driver's name, you're looking at a moneyline. Almost every gambling site uses this to distinguish the favorites from those who might not win the game. Besides helping bettors place well-informed bets, this also allows sportsbooks to even out the betting money to multiple drivers to avoid taking a big hit by getting all the assets placed on one driver.
MATCHUPS
While many people might think that the biggest attraction of any sports betting would be the "to win race" bet; however, it's the other way around. Matchup bets are considered the bread and butter of every motorsport event since these bets help bookmakers grow their bankroll.
In a matchup bet, the bettor simply pits two drivers against one another for a particular race. Whoever finishes the race in a better position wins the bet. This bet is explicitly famous for events such as Formula One or NASCAR. Knowing how each of these events has multiple drivers involved, there are too many possibilities where each matchup can turn out differently. The key is to know everything about the drivers you choose when placing a bet.
GROUP BETS
A group bet has similar characteristics to a matchup bet and a moneymaking potential of winning a bet. The idea here is to choose from many different drivers for a race and see who performs the best in a specific race.
A group bet is ideal for new bettors or amateur bettors who are still learning about the sport. It allows bettors to safely bet their money with a higher guarantee of winning some money back, if not all.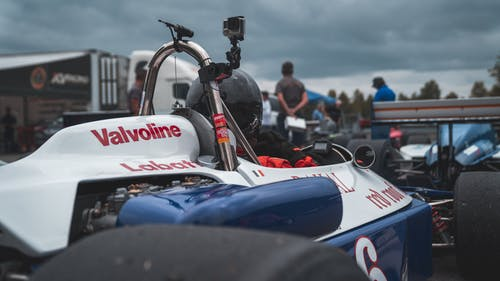 PODIUM BET
In the complex world of motor racing, the podium refers to the celebration that's made "after" the race when the top three winners are standing on a podium. Therefore, a podium bet is when the bettors pick a driver who must finish at least first, second, or third.
Since bettors don't have to bet on the grade exactly, they'll win; it gives some breathing room to gamblers as you have to make sure your driver lands in the top three. And since these are safer bets, they pay relatively less than straight win wagers. Always remember, the higher the risk, the higher the return.
FUTURE BETS
If you're a general sports bettor, if not a motorsports bettor, you must have heard about future bets as it's very famous for sports betting. Since these bets consist of a higher level of difficulty, there's excellent payback in return for all the risk and hard work associated with it.
The concept of a future bet is simple—to win big, bettors place a wager on an event that could be weeks or even months away. These bets are usually only offered for major motor racing events, such as NASCAR or Formula One.
PROP BETS
Another famous bet from sports betting after future bets is prop bets. These bets have become quite common in motorsports betting due to their very flexible nature.
Proposition bets can be tied to many different things other than just a driver's performance itself. For example:
Who will win an individual yearly championship?
How many weather delays will happen for a specific race?
Which player will get the greatest number of injuries?
Since prop bets are very flexible, they can vary from one betting site to another, depending on the level of creativity of the oddsmaker itself.
Motorsports betting is a game filled with excitement, rush, and many fun-filled opportunities that attract bettors from all over the world. Unlike other sports events, motor racing is highly unpredictable as anything can happen within the blink of an eye.
But since motorsports are gaining much popularity nowadays, betting sites offer live streaming events to present gamblers with live betting options that are much more rewarding than other usual bets. To make the most of such opportunities, Betting Site Ranking offers detailed reviews of international betting sites to let the bettors know of all the options they have at hand.
Betting Site Ranking is an online betting site reviewing and ranking website that helps bettors know about the top international betting sites. They provide the utmost honest and reliable reviews with the help of industry experts who rank these websites based on user experience and many other factors.
Betting Site Ranking values the money invested by bettors from around the world. This is why they also provide detailed comparisons of the promotional rewards, bonuses, and sign-up offers by each betting site to get bettors the best bang for their buck.
With Betting Site Ranking by your side, you can sit back and relax while they do all the homework for you. Visit their website today to learn more.