With millions of people across Africa and around the world enjoying the ability to play their favorite casino games, online gambling has become a popular pastime. But as with any hobby involving real money, it's a great idea to consider the best precautions to have a safe online gambling experience.
Here, we highlight 4 essential tips to have a safe online gambling experience.
1. Look for a lock sign
Whenever you enter financial information into a site, you should first ensure there's a lock next to the URL. This lock means the website uses SSL (secure sockets layer) encryption, which uses private and public keys to create a secure connection for transmitting social security numbers, financial information, as well as other private pieces of information. If a website doesn't have a lock next to its URL, it doesn't have SSL encryption, even if the website claims to have it.
2. Don't download any software
Sometimes, casinos want you to download software to play games. However, if you're not tech-savvy, downloading something into your computer may put you in a vulnerable state. It's not difficult for unscrupulous types to hide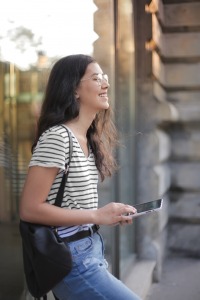 viruses and worms in software and use them to skim your financial information and passwords. You'll get the best protection by sticking to web-based casinos. If you want to download software, only do so from businesses with exceptional reputations.
3. Read the fine print
Every online casino has terms and conditions that you must agree on before playing. While everybody jokes about ignoring the lengthy list of terms and conditions, the joke would be on you if you miss something important. Although it's recommended to know what you agree to when using a website, it becomes essential when you're entering your credit card information or banking details into it. Look for reasons you might forfeit winnings, hidden fees, or other potential drawbacks before you start to play.
4. Only gamble at licensed casinos
Most online casinos must comply with standards set forth by gambling commissions. These commissions aim to safeguard players by regulating online casinos. This way, players can bet freely without risking their funds.
Our experts have years of experience and expertise across a number of geographical locations and are dedicated to bringing you the best current bookmakers from all the countries we cover.